Artist statement
I am a British-Jamaican multidisciplinary artist & educator whose practice centres the relationship with self. Observing the results of fractious domesticity, despair & passion, my art tends to appear as questions of self actualisation & the role that religion & spirituality play in that journey to enlightenment.

Over the last year, I have been refining my technical skills in crafting text, filmmaking & installation whilst also undertaking international research into folk art & vernacular culture.

Photo credit: Anisa Fazal, Ort Gallery

Ensuring that my methods are queer, radical & transformative, I use (formal & informal) classrooms as a space where I can confront western ways of teaching & learning. In both my creative practice & my role as an educator, I use art as a tool to have hard conversations softly.

My breadth of experience in art & education can be seen in my work with Ikon Gallery, Vivid Projects, The New Art Gallery Walsall, the Film and Video Umbrella, Iniva, & Ort Gallery & the International Curators Forum.



My developing goal to speak more conversationally, with rather than at an audience, in the rhythm of my own feelings" (Stuart Hall)
---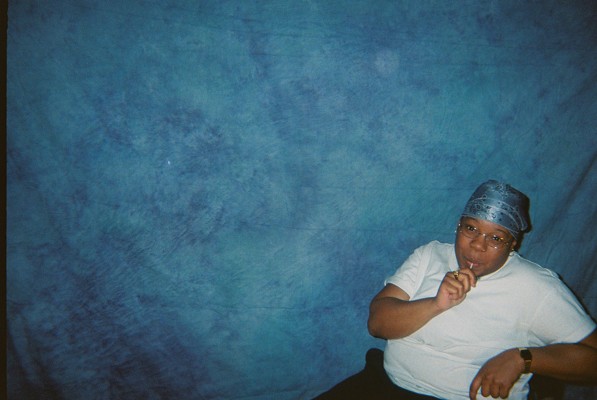 Dialogue/debate
is an on-going collaborative project about conversation as a tool for trust building. Exodus, Priya and Rosa think about conversation by being in conversation with each other, by experimenting with different forms of conversation, and by observing the ways that conversations take place in different contexts. They welcome other people into their workshops, make agreements for how to be together, and facilitate activities about relationships, collaboration, position and space. In what contexts are we able to agree, disagree or be in-between? How can we build trusting relationships that afford self and community cultivation?
Not feeling bad about cancelling with health problems


Hot drink & snack


Different coloured felt pens


Always going over the allotted time for catch-up


Prioritised feelings

If you are interested in talking about this project, or have a workshop or residency opportunity 2023 - 2025, please contact
Rosa via rosapostlethwaite@gmail.com
Research and Development for Dialogue/Debate (2020 - 2022) was supported by Arts Council England. Space was provided by Vivid Projects.